The most attractive furnished flats in Frankfurt
Temporary living - space to live and work

Studios and large apartments
A wide range of apartments, flexibly rentable for a few months or for longer periods.

Extensive service
An effective support in the apartment search and the rental of rental objects by a large team of experienced employees.

Visites online or personal
Preselection of apartment offers with numerous up to date photos, lots of useful additional information and information about the residential area.

Best locations
Furnished apartments in convenient and desirable locations with good furniture and complete equipment.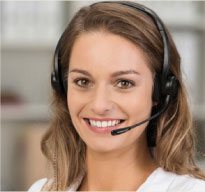 See our team
City-Residence GmbH
Hansaallee 154
D-60320 Frankfurt
Tel. +49 (0)69/299 05 -0
Opinions of our customers
I am very happy with your service and organization that I have seen so far.
Maria K.
18.01.2022
Ich möchte mich bei Ihnen für die effiziente und schnelle Unterstützung
bei allen Angelegenheiten herzlich bedanken. Cityresidence werde ich auf
jeden Fall gerne weiterempfehlen.
Ilaria B.
15.12.2021
more opinions
Customer Reviews (304)
Furnished temporary accommodation: questions and answers
For whom does a furnished, temporary apartment suit?
An apartment on time is gladly rented by company employees who come to Frankfurt for a certain project, for example in the consulting or IT area. Many of our tenants are highly qualified professionals in internationally oriented companies and institutions who want to rent an apartment at relatively short notice and appositely. In addition, there are trainees or New Frankfurters in probationary periods, who often need an apartment beyond the hotel standard for 6-12 months.
For which periods can apartments be rented at City-Residence?
The apartments can usually be flexibly rented from a minimum rental period of three to six months. Rental periods between 6 and 36 months are the rule. The tenant terminates the tenancy, unless otherwise agreed, with a termination period of one month to the end of the month.
Where are the apartments located?
Most of the apartments are located in the popular central districts of Frankfurt such as the Nordend, the Westend, the Europaviertel or Sachsenhausen, some also close to the workplaces around Frankfurt's city center. The location in evolved, urban residential areas allows tenants to quickly adapt to the new environment.
How are the apartments equipped?
All the apartments we provide are fully equipped with bed linen, towels and kitchen accessories. The furniture is usually good to very good, but at least on a medium level.
Is renting a temporary home complicated?
If you have seen or found a suitable apartment with us, the renting is usually very fast. After clarification of certain wishes and data, a rental agreement can be concluded in a short time. After that, our agency will organize the time and modalities of handing over the apartment.
What differentiates apartments from apartments in hotels or boarding houses?
Hotels and boarding houses can provide housing only in standardized form, often in homes with hundreds of rental units. On the other hand, "temporary living" offers classic living with specific privacy in good, central residential areas.
Why should you hire City-Residence to find a flat or rent a flat?
City-Residence is the leading agency for the furnished housing market in Frankfurt and is located in the middle of the city. Unlike in so-called "Internet platforms", 16 employees are present daily and personally approachable, so that the interests of prospective tenants and landlords come to their rights.