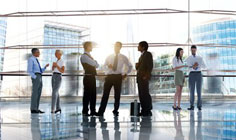 Reviews

This is what clients say about our service
Product reviews
Tereza V.
09.05.2019
In general, I am very satisfied with your service. Your website is up to date, your colleagues were polite, professional and willing to help. ... My experience with your company was, and still is, great.
George T.
23.04.2019
Thanks so much for sending service people to fix my modem. Now it works. I want to thank service people as he worked very well to fix it.
Jimmy S.
29.03.2019
..ich (wollte) mich bei Ihnen bedanken und sagen, das der Service von eure Firma das beste war, in Vergleich zu die anderen.

Oliver K.
20.03.2019
Vielen Dank. Super Service!!!!!
Steven T.
04.03.2019
Lastly I wanted to thank you and your team for all of your help while
renting in Frankfurt. I found this to be a very positive experience and will
be sure to recommend your company in future.
Markus S.
01.03.2019
Fürs Erste bedanke ich mich für die kompetente und reibungslose Abwicklung. Ich bin auch aus meiner Vergangenheit mit City Residence nichts anderes gewohnt. Das ist und bleibt äußerst erfreulich und nicht selbstverständlich in dieser hypernervösen Stadt.
Dan P.
27.02.2019
E. helped us very efficiently although I must say it is one of the best
experiences I had in a long time working with an agent!


Richard M.
21.02.2019
I would like to provide feedback, because you really were superb in every way. I will most definitely keep you on my list to refer people to.

Dan P.
21.02.2019
Danke fur ihre SUPER Effizienz!!!!!!
Karl K.
19.02.2019
Sie haben mich zu jeder Zeit sehr kompetent beraten, haben die Termine perfekt koordiniert und sich sehr fuer mich eingesetzt! Vielen Dank hierfuer!

Anna R.
01.02.2019
Thanks again for your swift replies and your availability.
Michael Y.
29.01.2019
I would also like to say that I appreciate your service
It's fast and convenient.
Murat A.
17.01.2019
It is a great pleasure to work with such professionals. Everything fast and easy.
Marijn W.O.
08.01.2019
Thank you for all the help. It has been a pleasure.
Paolo P.
21.12.2018
Thank you very much again. Your service is more than excellent.