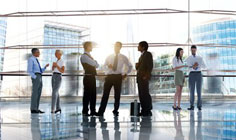 Reviews

This is what clients say about our service
Product reviews
Martina C.
29.06.2020
You were very easy and kind to work with. I especially appreciated your responsiveness-You were always quick to get back to us.
Tim G.
05.06.2020
Ich möchte mich beim ganzen City Residence Team herzlich für die stets freundliche, sehr kompetente, überaus professionelle und immer faire Betreuung während der letzten 6 Monate bedanken. Von der ersten Kontaktaufnahme, über die Anmietung bis zur Beendigung des Mietvertrages habe ich mich bei ihnen in den besten Händen gewusst. Ihre Wohnungen halten was sie versprechen.
Nipun M.
02.06.2020
We have had a wonderful stay and experience with City Residence. We would also like to thank you as you have always been quick and helpful with your responses.

Stelios G.
25.05.2020
I am writing to you
from my apartment which is excellent and cozy.
Thank you a lot for all your support and your valuable help.
Peiyun Z.
19.05.2020
Glad to receive your email! At the same time, thank you for your support and help over the past two years. I will remember your friendship and patience. Thank you, thank you!
Ling Y.
29.04.2020
I would like to say thank you,thank you and your colleagues for your excellent work, your efforts make the whole thing simple and efficient.
Francesco C.
02.04.2020
You have been so kind, supportive and, above all, effective!

Kornelius K.
31.03.2020
Ein exzellenter Service ihrerseits.
Kira K.
26.03.2020
herzlichen Dank für Ihre Unterstützung in den letzten Wochen!
Sie und Ihr Team waren wirklich ein Traum.
Stephan R.
11.03.2020
ABSOLUTER HAMMER-JOB ? BIGGER THAN LIFE!

Stelios G.
04.03.2020
I am truly grateful for your valuable help and you customer service. This apartment is ideal for me for a new start there in Frankfurt.
Frank P.
04.03.2020
Vielen Dank für die prima Übergabe am Mittwoch und dass die Wohnung so gut vorbereitet war.
Filip L.
28.02.2020
Many thanks for today's handover as well as the great support from day 1.
Christian R.
24.02.2020
Vielen Dank für Ihren erstklassigen Service, den ich auf jedenfall weiterempfehlen werde.
Simone N.
20.02.2020
Wir sind ja dankbar für Ihre professionelle Einschätzung.