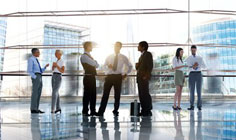 Reviews

This is what clients say about our service
Product reviews
Morrin H.
14.11.2018
We are enjoying living in your place and settling into Frankfurt. It is a great place, and we really like the location and how quiet it is.
Lutz P.
13.11.2018
Vielen Dank für die kompetente Beratung. Werde Sie gern an meine Kollegen weiterempfehlen.
Duarte N.
28.09.2018
First of all I want to thank you and to city-residence for everything. It was a pleasure to work with you. In fact I already passed the agency contact to some collegues.


Clive C.
28.09.2018
Many thanks for your assistance in helping us find an apartment so quickly. You and your colleagues have been most helpful.
Margaux V.
05.09.2018
Je tiens à vous remercier énormément pour votre accompagnement que je saurais recommander autour de moi.
Victoria S.
03.09.2018
Herzlichen Dank für die erneut unkomplizierte und vorallem flexible und flotte Betreuung.
Sophie G.
30.08.2018
Bonjour Madame, Merci beaucoup pour votre réponse. Votre français est parfait !
Cordialement.

Sabine A.
30.08.2018
Unsere Wohnung ist bald wieder hergestellt und wir können zurück nach Hause.
Die Zeit im Nordend war sehr schön, die Wohnung in der Nordendstraße ist im Sommer ein echtes Juwel! Wir haben uns sehr wohl gefühlt und sagen von Herzen Danke!

Florian H.
30.08.2018
Auch Ihnen noch mal ein herzliches Dankeschön für Ihr Engagement über die ganze Zeit des Mietverhältnisses.

Gearoid T.
15.08.2018
It?s been a pleasure dealing with you and your company.
Claudia P.
09.08.2018
A lot of thanks for the support offered (quick and professional).
Would definitely recommend and would like to work with you in the future.

Ralf Sch.
06.08.2018
Danke für die superschnelle Rückmeldung.
Die Präsentation sieht super aus!
Simone W.
27.07.2018
Herzlichen Dank auch fuer die schoene und gute Zusammenarbeit. Hat wirklich Spass gemacht.
Tina G.
06.07.2018
Ich wollte mich nochmal ganz herzlich bei Ihnen bedanken für Ihren gesamten Einsatz !!! Ich fühle mich als Eigentümer `Neuling `sehr gut aufgehoben bei Ihnen und in der Agentur. Danke, auch, daß es mit den Vermietungen so schnell ging.
Afonso N.
05.07.2018
Thank you for your help. I recommended you to some friends here at the ECB. You provided the best service.