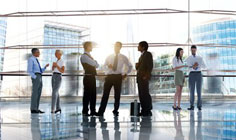 Reviews

This is what clients say about our service
Product reviews
Andrea R.
25.02.2021
Ich wollte mich nochmals bedanken fuer ... die schnellen Reaktionen auf meine mails, die angenehme Kommunikation. City Residence ist sehr professionell und bietet auf jeden Fall die besten Objekte (von allem, was ich gesehen habe waehrend meiner Suche!), ich wuerde jederzeit wieder darauf zurueckgreifen.
Vitalii L.
03.02.2021
Abschließend möchten wir uns beim City-Residence-Team für den professionellen Ansatz und die Unterstützung bedanken, die Sie uns geleistet haben. Das war eine reibungslose und angenehme Erfahrung.
George Y.
25.01.2021
Besten Dank für den superschnellen Service!
Peter L.
13.01.2021
Das läuft ja alles wieder sehr reibungslos!

Saskia H.
11.12.2020
Vielen Dank für Ihre schnelle Rückantwort und Ihren tollen Service.
Luis T.
30.11.2020
Alles hat am Freitag mit meinem check-in geklappt. Die Wohnung ist in Ordnung und ich bin sehr zufrieden.
Bruno C.
16.11.2020
I would like to thank you for all the help and support you have given me when I was looking for an apartment and I will recommend city residence in the future.
Marc H.
01.11.2020
Das hat alles gut geklappt und ich danke Ihnen an dieser Stelle für Ihre professionelle Unterstützung.

Maria S.
15.10.2020
Sie ... waren freundlich und engagiert, das wollte ich Ihnen auch mitteilen.

Monika D.
12.10.2020
Nun befindet sich die Wohnung in guten Händen. Vielen Dank für Ihr Mitwirken. Ich habe die Zusammenarbeit mit City-Residence in jeder Hinsicht geschätzt und wünsche dem Team alles Gute.
Melanie Z.
09.10.2020
Besten Dank für die tolle Wohnung und den super Service.
Hiroko S.
02.09.2020
Thank you again for all your great support in this matter. Without you, we could not find the apartment.
Ingo M.
31.08.2020
Ich bedanke mich sehr herzlich für Ihre fundierte und rasche Rückmeldung.
Superservice, wie immer bei Ihrer Organisation!
Aditi S.
18.08.2020
I would like to say a BIG THANK-YOU the entire team of city residence. My experience with you has been excellent. I'll definitely recommend your services to others.
Juan M.
17.07.2020
Perfect ... amazing and brilliant internal coordination that you have
Thanks very much.