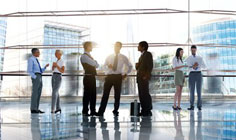 Reviews

This is what clients say about our service
Product reviews
Andreas H.
09.08.2019
Sie sind spitze ! Vielen Dank auch an die Vermieterseite für die schnelle Bearbeitung.
Eleonora V.
08.08.2019
thank you very much for the organization of my arrival (...).The documents and your explanations were perfect.

Gerd B
01.08.2019
Ich möchte mich an dieser Stelle noch einmal ganz persönlich bei Ihnen bedanken. Ich weiß (...) Ihren tollen Service sehr zu schätzen, das gibt es in dieser Form heute nur noch selten.


Johannes L.
17.07.2019
ch bedanke mich bei Ihnen für Ihren zuvorkommenden Service und werde Sie gerne weiterempfehlen.
Alexander A.
12.07.2019
Ich möchte mich für Ihre freundliche und zuverlässige Unterstützung bei der Wohnungssuche danken. Ich werde Sie empfehlen und mich bei künftigem Bedarf wieder an Sie wenden.
Barry K.
18.06.2019
We really appreciate all your hard work at short notice.
Frank S.
13.06.2019
Vielen Dank nochmal für Ihren tollen Einsatz.
Tereza V.
09.05.2019
In general, I am very satisfied with your service. Your website is up to date, your colleagues were polite, professional and willing to help. ... My experience with your company was, and still is, great.
George T.
23.04.2019
Thanks so much for sending service people to fix my modem. Now it works. I want to thank service people as he worked very well to fix it.
Jimmy S.
29.03.2019
..ich (wollte) mich bei Ihnen bedanken und sagen, das der Service von eure Firma das beste war, in Vergleich zu die anderen.

Oliver K.
20.03.2019
Vielen Dank. Super Service!!!!!
Steven T.
04.03.2019
Lastly I wanted to thank you and your team for all of your help while
renting in Frankfurt. I found this to be a very positive experience and will
be sure to recommend your company in future.
Markus S.
01.03.2019
Fürs Erste bedanke ich mich für die kompetente und reibungslose Abwicklung. Ich bin auch aus meiner Vergangenheit mit City Residence nichts anderes gewohnt. Das ist und bleibt äußerst erfreulich und nicht selbstverständlich in dieser hypernervösen Stadt.
Dan P.
27.02.2019
E. helped us very efficiently although I must say it is one of the best
experiences I had in a long time working with an agent!


Richard M.
21.02.2019
I would like to provide feedback, because you really were superb in every way. I will most definitely keep you on my list to refer people to.