Photo service and marketing
The main focus of our work as an agency is to present your housing offer to as large a group of potential renters as possible, in an attractive and realistic way.
The profile for your rental property provides all of the relevant details as well as important additional information like connections to public transit, information about the neighborhood, and pictures of the surrounding area. Our standardized apartment classification system helps potential renters orient themselves easily.

A good photo presentation is one of the most important elements of good marketing. Your property will be photographed by an experienced employee who can show it in the best light. Pictures taken on high-quality cameras with professional image editing optimize the marketing opportunities for your offer.

Potential renters can quickly find the right property thanks to the simple, clear organization of our website. If they are interested in a property, they can find all the additional information they need to make a decision.

We present rental offers to suitable prospects from our renter database, which currently includes several hundred people. We also actively contact companies and relocation services, which are especially valuable in the high price range.

We find some of our customers through real estate sites (Immoscout, Immowelt, etc.), which guarantees that the offers reach a wide audience. Visitors to our website are even more important – around 30,000 users search for suitable rentals on our website every month. We have long been number one when it comes to Google searches for furnished accommodations in Frankfurt and the surrounding area.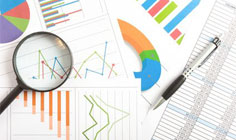 Photo service and marketing
Die Positionierung Ihres Objektes auf dem Wohnungsmarkt